Boost your path towards success with IT Industry
With the top MySQL Course, open up new employment opportunities
MySQL is one of the top database development technologies available today, developed by Oracle. Anubahv MySQL Certification Course -
Learn advanced database programming concepts like MySQL Routines or Procedures, etc.,
starting with Basic SQL.
No prerequisites are necessary. Anyone with an IT background or without can study MySQL and become a database expert!
MYSQL is One of the Top Database Development Technologies, with High Demand and Good Pay.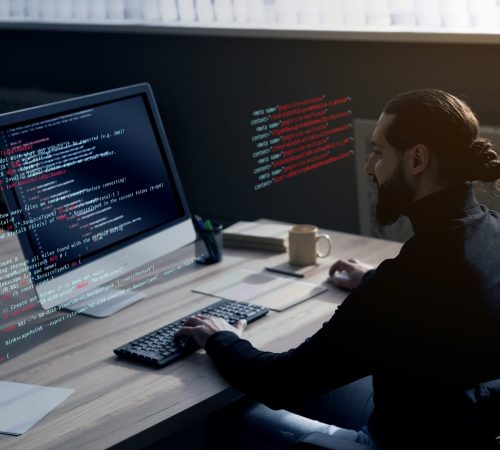 The most widely used open source database worldwide is MySQL. Digital training enables you to gain a deeper understanding of relational databases so you can manage your MySQL applications more effectively, regardless of your level of experience or expertise as a MySQL user, MySQL database administrator, MySQL developer, or MySQL security administrator.
Businesses look to MySQL Database Administrators to improve performance, integrate their operations, and manage business processes and data. Investigate MySQL Database Administration courses to find out more about how database administrators and developers can master complex features and operations.
Teaching environment it's goods, computer is goods to use .
Good classes and very nice teachers and sir 👍
Prince Kaushal
2023-08-18
I love being in the class the staff was whear very good
I loved being in the classes, the staff was where very good they also provide good study material.
Tushar Jinjothe
2023-07-20
Teachers r teaching well
AMANDEEP JIGNESH
2023-06-21
Amandeep Jogadia MSCIT I thoroughly enjoy learning through Anubhav Computer Institute.. Highly recommend. Kind and helpful teaching faculty.
Ansari Rahila I am Rahila Ansari anubhav class students I am very happy to join the this class
Industry Level My SQL Syllabus
Anubhav My SQL Near Chembur Station (Head Office)
Anubhav My SQL Near Govandi Station
Anubhav My SQL Class Near Chembur Naka
Anubhav My SQL Class Near Nerul Station
Get in touch with us directly by visiting one of our
locations,  and get enrolled in placement-based courses.
All courses include a modern curriculum that is tailored to help students advance their careers. Every student has a unique system at our educational institution so they can study more effectively. We have a strong presence in the Five locations in Mumbai, and all of our instructors are technically proficient due to the daily training they offer to preserve their knowledge and competence. 
Enroll in The Best training Program and Give Your Career Amazing Boost
Learn MYSQL AT Anubhav
MySQL can help you with the following:
▥Develop and manage your MySQL applications more efficiently.
▥Keep your mission-critical applications and essential services up and running 24×7.
▥Reduce your database Total Cost of Ownership (TCO) on Microsoft Windows by up to 90%.
▥Get quick access to information that you need on the job.
▥Learn Oracle from Oracle, maximize your investments.
Discover new work opportunities with the top SQL positions.
⌸MySQL Administrator
⌸Security Administrator 
⌸Software Developer
⌸Software Engineer
⌸Database Architect
⌸Database Administrator
 
Benefits of  MySQL Certification Courses
• Better employment opportunities: MySQL certification holders reportedly make high salaries, according to a Global Knowledge survey.
• Greater knowledge:  MySQL certification training gives students a thorough knowledge of the database and all of its features.
• Increased credibility: MySQL certification is a widely accepted certificate that attests to a person's database expertise.
• Better job prospects: People with MySQL certifications are more likely to get hired for roles with higher salaries.
• Higher pay: Professionals with Oracle MySQL certifications typically make more money than those without certifications.
• Greater job security: People with MySQL certifications are more likely to keep their existing jobs.