Advanced Python Programming Course
Boost your path towards success with IT Industry
Learn Python Advanced programming course from Anubhav computer institute, Python courses cover everything from fundamental programming principles to advanced data structures and algorithms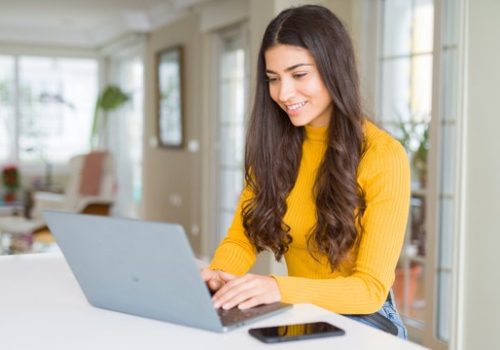 Certificate Program in Advanced Python
What is Advanced Python Programming?
You will learn advanced Python in this course, which will teach you cutting-edge ideas that will put you on the road to mastering the Python programming language. It takes time to become an expert in Python, but you will eventually become fluent in this lovely programming language. It is worthwhile!
This Adv. Python Certification course will teach you essential Python programming concepts, such as the file and data operations in Python and Python's concepts of object-oriented programming. the various Python libraries such as Pandas Numpy, Matplotlib and many more. This Python certification can help you develop your career in data science. The Python course in Mumbai is designed by experts in the field and includes case studies in real-time.
This course is designed for experienced Python programmers who wish to advance from writing scripts that link together pre-existing libraries to the creation of unique libraries, frameworks, and more complex applications.


More Than 3000+ Students Have Trusted ⭐⭐⭐⭐⭐ (4.8/5)
Python is one of the most powerful programming languages available today. Almost all big MNCs use it for their data science-based business operations due to its great skills to work on data analysis and statistics. We at Anubhav offer the very best instruction in ordinary Python. Given our significant experience in delivering Python training, we can guarantee that you will gain a thorough understanding of all Python programming topics.
Teaching environment it's goods, computer is goods to use .
Good classes and very nice teachers and sir 👍
Prince Kaushal
2023-08-18
I love being in the class the staff was whear very good
I loved being in the classes, the staff was where very good they also provide good study material.
Tushar Jinjothe
2023-07-20
Teachers r teaching well
AMANDEEP JIGNESH
2023-06-21
Amandeep Jogadia MSCIT I thoroughly enjoy learning through Anubhav Computer Institute.. Highly recommend. Kind and helpful teaching faculty.
Ansari Rahila I am Rahila Ansari anubhav class students I am very happy to join the this class
Review of Basic Python
Ordered/ Unordered Data
Functions
Exception Handling
OOP concepts

Networking in Python


TCP/IP
UDP
2-Way communication between client and server

Threads


Introduction to GIL
Creating Threads in Python
Synchronization
Deadlock
Date and Time
Date and Time intro
Comparing dates
Sorting Dates
Calendar Module

Python GUI


The root window
Canvas and Frame
Widgets

Advanced testing strategies


Invariants
Randomized testing,
Model checking
The use of solvers
Advanced Python Programming Course with Certification
and 100% Placement Assistance
This Python certification course will give you hands-on development experience and prepare you for an exciting career as a professional Python programmer. Training Course will teach you the advanced of Python with the certification 100% guarantee placement.
Enroll in The Best training Program and
Give Your Career Amazing Boost