Boost your path towards success with IT Industry
Learn Advanced Excel Course With Certificate
Best Advanced Excel Course, practically at Anubhav, with Industry Expert Trainer. The Anubhav Computer Institute is recognized as the best institute for advanced Excel courses in Mumbai (Chembur, Govandi, Nerul and Chembur Naka.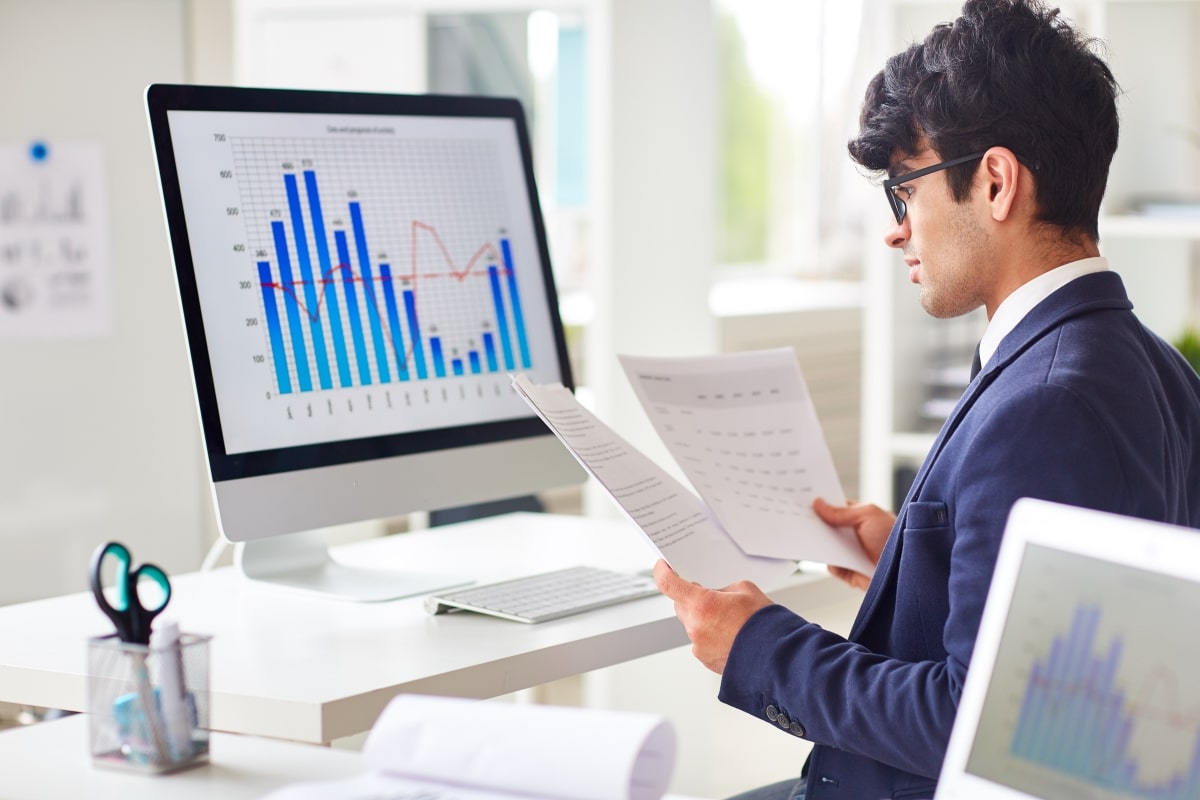 Certificate Program in Advanced Excel Course
About Advanced Excel Course
Microsoft Excel Software remains one of the most important software used in workplaces around the world. Learning to confidently operate this software means adding a highly valuable skill to your employability portfolio. Across the globe, millions of job advertisements requiring Excel skills are posted every day. Completing this course will put you ahead of the competition at a time when employment requiring digital abilities are expanding significantly faster than jobs requiring non-digital skills. This advanced Excel course is intended for experienced Excel users and will demonstrate complex functions and formulas.
Skills You will acquire:
✔

How to use INDEX and MATCH to reference data.
✔Utilizing operations like RIGHT, CELL, LEN, and FIND to alter text-string data.
✔Using tools for data analysis, such as data tables and pivot tables
✔Mastering charting tools, such as making gauge charts
Who Can Enroll in this Course?
Anyone who wishes to take their career
to heights can enroll in the best Advanced
Excel Course at Anubhav Institute
Industry skills you gain are invaluable.
✔Improve Your Skills:- Visualize and manipulate data, clean up and prepare data for analysis, analyzes the information quickly and accurately, also builds complex equations to help you pose and answer questions about company finances, efficiency, workflow, inventory and solve business problems with the advanced application of data.
✔ Increase Efficiency: – Advance Excel makes you more efficient. More importantly, though, understanding Excel at an advanced level enables you to complete a variety of other tasks more quickly. Make decisions more quickly, find the answers to questions immediately, and also help team projects move along much more swiftly.
✔Makes Your Job Easier:- Excel involves the use many shortcuts. Those shortcuts are applicable in more than just Microsoft Office, that you can use them across your tasks and in other software as well. Learning advanced Excel strategies can help you become more proficient using the entire suite of Microsoft products.
✔Smart Work over Hard Work
✔Handling Big Data
✔Meeting Work Deadlines
✔Shortcut Tricks and Tips
Advanced Excel Course Syllabus
Teaching environment it's goods, computer is goods to use .
Good classes and very nice teachers and sir 👍
Prince Kaushal
2023-08-18
I love being in the class the staff was whear very good
I loved being in the classes, the staff was where very good they also provide good study material.
Tushar Jinjothe
2023-07-20
Teachers r teaching well
AMANDEEP JIGNESH
2023-06-21
Amandeep Jogadia MSCIT I thoroughly enjoy learning through Anubhav Computer Institute.. Highly recommend. Kind and helpful teaching faculty.
Ansari Rahila I am Rahila Ansari anubhav class students I am very happy to join the this class
Advanced Excel Course Fees and Duration
Course Duration – 1 Month
Fees – 7,000/-
Anubhav Advanced Class Near Chembur Naka
Anubhav Advanced Class

Near Chembur Station
Anubhav Advanced Class

Near Govandi Station
Anubhav Advanced Class

Near Nerul Station
Get in touch with us directly by visiting one of our locations,  and get enrolled in placement-based courses.
All courses include a modern curriculum that is tailored to help students advance their careers. Every student has a unique system at our educational institution so they can study more effectively. We have a strong presence in the Five locations in Mumbai, and all of our instructors are technically proficient due to the daily training they offer to preserve their knowledge and competence. 
Enroll in The Best training Program and Give Your Career Amazing Boost