Graphic Design Career Is Good or Bad?
Graphic Design Career Is Good or Bad?
Introduction
Career Options
World report
Payment or salary
Alternative Option for Graphic Design
Introduction of graphic design
What is Graphic Design?

The practice of generating visual information to convey a message or idea is known as graphic design. To develop designs that are both visually beautiful and functional, graphic designers use color, typography, imagery, and layout. A crucial component of any business's success is graphic design.

How to Learn Graphic Design?

There are two ways to learn graphic design

Using Free resources like YouTube
Learn With Industry Experts (Learn here)

The practice of developing aesthetically appealing content that conveys a message or notion is 

known as graphic design. To become a graphic designer, you must first acquire marketable talents that companies and clients value. These abilities include:

Drawing abilities
knowledge of design software
Understanding of design principles and concepts
Project management abilities
Here are some steps to learning graphic design:
Discover your motivation.
Develop an interest in all things visual.
Recognize the distinction between talent and practice.
Learn design fundamentals and get started with graphic design software.
Look for motivation.

You can also seek a graphic design certification, diploma, or degree. Graphic Design Bootcamp at Anubhav Institute is a wonderful option for students who do not yet have any skills or experience in the subject.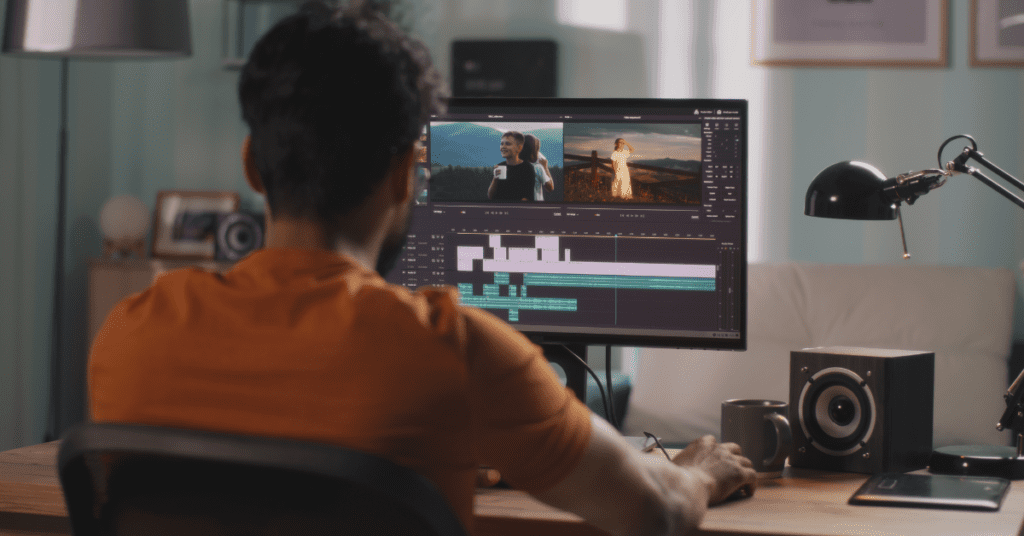 Recommend: Learning with Industry experts will help you get a boost in your graphic design career
Importance Of Graphic Designing Certification
A Valid and Authorized graphic design certification can assist you in the following ways:
Improve your topic knowledge and position yourself for new chances
Increase your earnings potential.
Demonstrate to employers that you are concerned about your professional progress.
Increase the worth of your resume.
Develop your career
You can include the certification on your CV to demonstrate your expertise to potential employers. Even if you do not want to work in graphic design, a credential might enhance your résumé.
Get Your Authorized Graphic Design Certification 
Career Options in Graphic Design?
Visualize a client's vision and bring it to life. Not need Strong program abilities are required for graphic designers, particularly with Adobe Creative Cloud.
generates visuals for a website, designs page layouts, and builds individual web pages. Additionally, drop-down menus, navigation menus, and website architecture can all be created by web designers.
The visual tone and substance of publications, newspapers, commercial packaging, and film and television projects are overseen by the art director. Designers who also serve as art directors work on designs.
develops eye-catching visual campaigns that communicate important messages about a product or service to consumers.
The designer of user Interfaces
creates a digital product's interactive and visual components.
Get a Placement with the Anubhav Institute
Future Of Graphic Designing Industry (World Report)
From $35.7 billion in 2013 to $44.3 billion in 2019, the world market for graphic design increased. The market suffered a setback and fell to $39.8 billion in 2020. Since then, it has rebounded, increasing by 3.8% to $45 billion in 2023.

Since AI came out in 2023, more people are looking for Graphic Design jobs.

It's expected that the graphic designer's demand will go up by 25% from now.

Average Salary for Graphic Designer

A graphic designer in India earns an average salary of Rs 49,500 per month or Rs 3.0 lakh per year. This is based on 56.1k salaries.

The average additional cash compensation is ₹24,500, with a range from ₹6,000 – ₹57,500.

The average salary for graphic designers in India has risen by 7% in the past year. Entry-level designers can earn around ₹3 lakhs per annum. Mid-level designers can earn ₹6-8 lakhs.

Senior-level designers might earn upwards of ₹15 lakhs. Recently graduates can expect a starting salary of INR 2.40 L – 3 LPA. Candidates with experience of more than 4 – 9 years can expect a salary between INR 6 LPA – 8 LPA.

Get a Placement with the Anubhav Institute